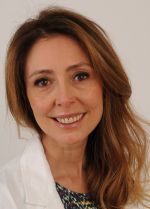 Letizia Lanzetti
Group Leader Membrane Trafficking Laboratory and Assistant Professor in Biochemistry.
Candiolo Cancer Institute, FPO - IRCCS, Candiolo, Torino, Italy;
Department of Oncology, University of Torino Medical School, Torino, Italy.
Contact Information
address
Str. Provinciale 142
10060 Candiolo TO ITALY
Profile

My research focuses on the crosstalk between endocytosis of oncogenic tyrosine kinase receptors and metabolic reprogramming in cancer cells.