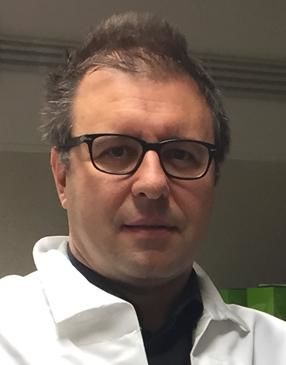 Paolo Pinton
Professor of General Pathology
University of Ferrara
Dept. of Morphology, Surgery and Experimental Medicine Section of Pathology, Oncology and Experimental Biology
Via Fossato di Mortara 70 - 44121 Ferrara
phone +39 0532 455802 - fax +39 0532 455351
My lab studies calcium homeostasis and mitochondria involvement in different physio-pathological processes. The main research lines are:
i) Mitochondrial dysfunctions and diseases.
ii) Onco-regulators at the mitochondria associated membranes (MAMs)
iii) Molecular identity of the mitochondrial permeability transition pore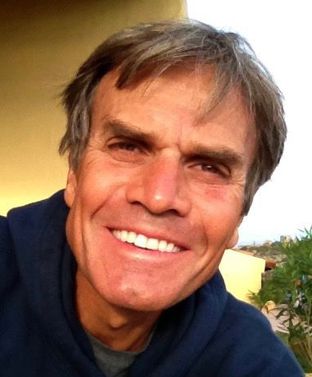 Ruggero Pardi
Professor of Basic Pathology
San Raffaele University School of Medicine, Milano
Division of Immunology, Transplantation and Infectious Diseases
Via Olgettina, 58 - 20132 Milano
phone +39 02 26434731 - fax +39 02 26434723
We study adhesion-generated signaling pathways and their impact on the pathophysiology of higher order processes such as cell proliferation, migration and survival. Signals originating from adhesive interactions act as a "sense of touch" in metazoans. As such, these signals are variably de-regulated human disorders including chronic inflammatory diseases and the early stages of cancer.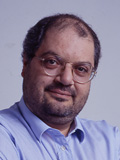 Pier Paolo Di Fiore
Full Professor of General Pathology
Università degli Studi di Milano e Istituto Europeo di Oncologia, Milano
Via Adamello 16 - 20139 Milano
phone +39 94375198
1. Molecular mechanisms of cellular transformation, with particular emphasis to signal transduction and signal attenuation by growth factor receptors under normal and neoplastic conditions, and in stem cells.
2. Translating the knowledge in basic molecular oncology into clinical tools for the amelioration of cancer patient management.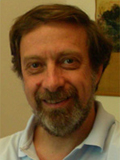 Guido Tarone
Università di Torino
Centro Biotecnologie Molecolari
Via Nizza 52 - 10126 Torino
phone 011-6706433 - fax 011-6706432
Signal transduction in cell-matrix interaction in the control of cell proliferation and survival and, more recently, in the control of heart hypertrophy.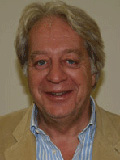 Tullio Pozzan
Dip. Sci. Biomed. Sperim.
Viale Giuseppe Colombo, 3 - 35121 Padova
phone 049-8276070 - fax 049-8276049
For the last 25 years his main scientific interest has been the control of Ca2+ and other second messenger homeostasis in living cells. In this field he has contributed a few important methodological improvements, from the intracellularly trappable fluorescent Ca2+ indicators to the recombinant targeted aequorins to the genetically encoded cAMP probes.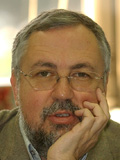 Giulio Cossu
Constance Thornley Professor of Regenerative Medicine
University of Manchester
Division of Cell Matrix Biology & Regenerative Medicine
Michael Smith Building, D.4316 Oxford Road - M13 9PL Manchester
phone 0044161 3062526
The research activity of the group is focused on the development of skeletal muscles, the cell populations that contribute to muscle histogenesis and regeneration and on the use a class of muscle progenitors, the mesoangioblasts for cell therapy protocols for muscular dystrophies.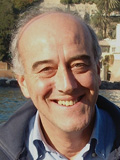 Stefano Bonatti
professor (retired)
Università di Napoli Federico II
Molecular Medicine and Medical Biotechnologies
Univ. Napoli, Via S. Pansini 5 - 80131 Napoli
phone 081-7463200
Biosynthesis and assembly in the ER of transmembrane proteins, post-translational modifications of proteins along the secretory pathway, protein trafficking between ER and Golgi complex. Currently his work is focused on the molecular mechanisms that determine protein localization and the homeostasis of the compartments along the secretory pathway.
Prof. Guidotti's main research interests are: hormonal and adaptive regulation of transmembrane transport of amino acids in eukaryotes; mechanisms and regulation of protein synthesis in cell-free ribosomal systems; mechanisms and control of apoptosis in tumor cells.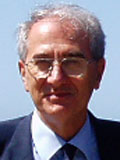 Ranieri Cancedda
Università degli Studi di Genova
Department of Experimental Medicine (DIMES)
L.go Rosanna Benzi 10 - 16132 Genova
phone 010-5558391 - fax 010-5558257
Professor Cancedda has spent most of his professional career in studying and developing methods of tissue reconstruction using stem cells, biomaterials and active biomolecules such as growth factors and angiogenic molecules and is considered in academic circles as one of the forefathers of tissue engineering.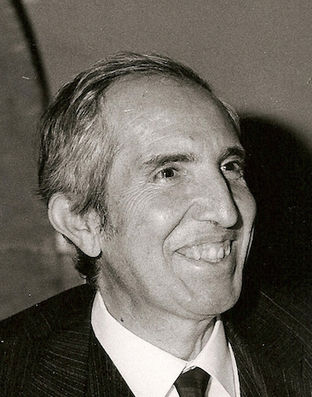 Giovanni Giudice
Professor Emeritus of Comparative Anatomy and Developmental Biology
University of Palermo
Dip. Biologia Cellulare e Sviluppo
Via Archirafi 22 - 90123 Palermo
phone +39 091 424786 - fax +39 091 424337
Giovanni Giudice pioneered the field of developmental biology using the Sea Urchin as a model organism. His landmark contributions include the discovery of long term storage of mRNA in eukaryotic cells, the biogenesis and processing of rRNA and tRNA and early studies on the determinants of cellular aggregation during embryogenesis.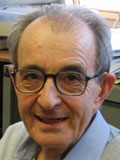 Francesco Clementi
Professor emeritus of the University of Milan
University of Milano and CNR Institute of Neuroscience
BIOMETRA
Via Vanvitelli 32 - 20129 Milano
phone 02-50316962 - fax 02-7490574
Pharmacology and cell biology of the neuron. Prof. Clementi's most important researches are focused on the function of the voltage-gated calcium channels and their role in autoimmune diseases and lung cancer. Forerunner of modern regenerative medicine, Prof. Clementi studied the ganglion and muscle reinnervation emphasizing the clinical applications and their morphological and functional plasticity.