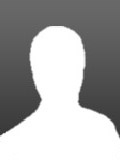 Andrea Costamagna
ABCD junior member
Ph.D. student
University of Turin
Department of Molecular Biotechnology and Health Sciences
Contact Information
address
no info available
Profile
Pancreatic cancer (PC) is one of the most
lethal cancers worldwide. The adaptor protein BCAR1 represents a nodal signaling platform for
integrin and growth factor receptor signaling. Its aberrant expression is
linked with transformation and progression of multiple cancer types.
Two recent independent genome-wide association
studies have identified BCAR1 as one of the new loci linked to PC
susceptibility. In particular, a synonymous SNP residing in the last exon of
BCAR1 gene has emerged as responsible to PC susceptibility. We are currently
working to shed light on role of BCAR1 in PC development and progression.
Immunohistochemical analysis indicates
that BCAR1 protein is overexpressed in about 60% of human pancreatic cancers. Loss
of function experiments pointed out that BCAR1 deficiency impairs
proliferation, migration and invasion of PC cell lines in vitro and in vivo. This
is accompanied by reduction of the phosphorylation levels of several key
signaling molecules involved in cell proliferation, migration and invasion.
Moreover, our data indicate that BCAR1-silenced cells prevents TGF-beta-induced
epithelial-to-mesenchymal transition, expressing higher level of epithelial
marker E-Cadherin and lower level of mesenchymal markers N-Cadherin and
Vimentin. In addition, these cells also display enhanced sensitivity to
Paclitaxel, indicating a possible role for BCAR1 in chemoresistance.
To study the effects of BCAR1 synonymous
mutation we set up two different in vitro cellular models: MEF derived from
BCAR1 total KO embryos and PANC1 pancreatic cancer cell line KO for BCAR1 in
which we re-express the wild-type and the SNP-carrying coding sequence for
BCAR1. We found that overexpression of SNP-containing BCAR1 confers higher
migratory capacity to both MEF and PANC1
KO cells as compared to those expressing the wild type BCAR1.
These
data are highlighting an important role for BCAR1 and its synonymous SNP in
pancreatic cancer progression and malignancy.